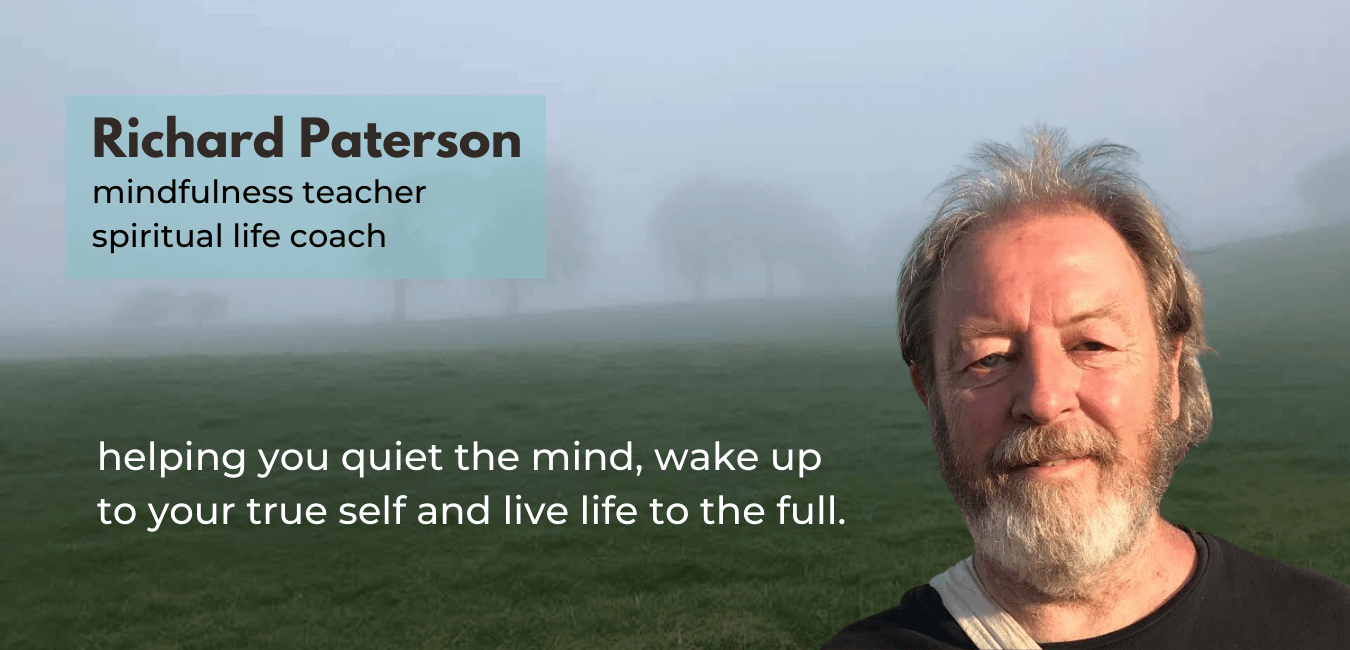 What's blocking your inner peace and preventing you from living life to the full?
Do you have an overactive mind—a gazillion thoughts running riot through your head all day long that won't leave you in peace for a moment? 
Perhaps you're being held hostage by emotions such as anxiety, fear or self-doubt and have trouble shaking them off?
Or maybe, despite being outwardly successful, you feel a void inside, a feeling of emptiness that no amount of worldly success can ever satisfy? You sense there's 'something missing' but don't know what the solution is. 
I've experienced all of the above at different points in my life and would probably still be trapped inside my own head if I hadn't been fortunate enough to have had some very wise and conscious teachers over the years.
Now it's my passion to share what I've learned with others.
A Life-Changing Discovery
I made a life-changing discovery back in 2004, when I was a novice monk. I was introduced to a different way of relating to the mind which led to a level of peace and inner freedom I would never have believed possible. And it is so simple, a child could understand it.
Based on what I learned, I wrote my first book, "Kick The Thinking Habit" which forms the basis of my coaching programs.
When you discover something that impacts your own life profoundly, you naturally want to share it with others and that's what I've been doing for the past 17 years— helping people make peace with their busy minds and wake up to a richer, more authentic and connected experience of life.  
As a monk, I went on to run countless meditation retreats over the years. Over time, I became quite an expert on how the mind works, exactly why we suffer (it may surprise you) and what to do about it.
These days, I'm more focused on helping individuals like yourself, through one-on-one or small group coaching. 
If you're feeling overwhelmed by challenging thoughts, feelings or emotions, or feel there's something missing and want to explore what that may be and what to do about it, I'm confident I can help you.
For me, it's more than a job. It's my purpose.
Forget the notion you should be at peace and instead, just be as you are.
In this there is an inherent peace… a happiness that is beyond all reason."
How I Can Help
For years, I thought that I needed to have peaceful thoughts, feelings and emotions in order to experience inner peace. And since this wasn't my experience a lot of the time, I believed there was something 'wrong' with the way I was —something that needed fixing.
After years of trying to fix my mind (a task without end), I made an amazing discovery.
I discovered that it's possible to experience peace just as you are right now… and it doesn't matter how messed up you believe your mind is.
Give me two minutes of your time and I'll demonstrate this.
The thoughts, feelings and emotions that show up in your head are NOT the root cause of your trouble and unrest.
It's the way you RELATE TO them mind that's the real issue.
I'll help you change your relationship WITH the mind—to relate to your thoughts in a new way that makes ongoing peace possible. And with less of your energy and attention being sucked by the demands of a busy mind, you'll find that all the other areas of your life naturally flourish.
Working Together
Click on the "Let's Talk" button below to schedule a FREE strategy call on Zoom. This call will last up to an hour and is offered freely and without obligation. I'll share everything I know to help get you on track and, if you then decide that's enough, I'm fine with that. 
The purpose of the call is to gain clarity around where you are at, the difficulties you are currently experiencing, where you'd like to be in future and to set out a clear step-by-step roadmap for getting there. 
Three of the most powerful benefits of working with a coach are to gain laser clarity on what you wish to achieve, to work to a clear plan and to have someone in your corner—someone who will  support you, encourage you and hold you accountable (with your permission) until you reach your goals.
Testimonials
"I first came across Richard in November 2016. I was so blown away by his articles on meditation, overthinking and peace of mind, that I purchased and read his book "Kick The Thinking Habit" immediately. The results from simply reading this book were mind blowing! I came off the anti- depressants I was on within days of finishing it. I felt a tremendous sense of freedom, happiness and my mind was so still and quiet. I then booked some one-to-one coaching sessions  and the sense of peace I always felt was tremendous. I came to understand the truth of the thinking mind and the cause of suffering. 
Richard is incredibly knowledgable and has the most beautiful presence. He is a pleasure to work with and gently holds your hand through the whole process as your understanding deepens, leaving only peace. Thank you Richard, if it weren't for you, I would still be struggling and living a life of misery."
Alys P. (Worcs. UK)
"Thank you so much Richard.  After our sessions together, I have to report that it has worked! The constant chatter that's been tormenting me for as long as I can remember has faded way into the background. It's not gone, but learning how to withdraw my attention and not engage with it has made such a huge difference. I've learned so much during these sessions with you. I thank you for your warm heart,  your still presence and your humour. I still can't believe I've found a way to stop this damned chatterbox. Beyond relief!"
Grant T. (Perth, UK) 
"I found Richard's articles and books so inspiring, so full of ideas that were new to me, that I approached him to be my coach. At the time, I was rigid, judgemental and suffered from wanting to control everything in my life. Now, 9 months later, I feel I'm a changed person. More and more, I am replacing being reactive with being present. I'm learning to let people and situations be as they are. Thanks to Richard's wonderful wisdom, patience and humour, I now see my mind in a completely different way. I've learned to step back from the drama and allow what Richard calls the "little cartoon character" (a helpful image) with all his should's and shouldn'ts and control issues to do his thing, without me needing to get involved. I know this journey is tough but his guidance is helping me a lot in moving through the obstacles. Thank you Richard."
Ramesh B. (Chennai, India).
"Loved the one-to-one session with you the other day, Richard! Amazing as always. The peace and stillness is incredibly palpable during our chats. I have had so many insights off the back of that. You manage to make every situation seem so straight forward with endless possibilities where earlier, there seemed none. I honestly cannot recommend you and the work you do highly enough. In and of itself, it is a beautiful experience. Thank you. Your truly a natural in this arena." x
Alice G. UK